🌍 The First 100% Plastic-Free Reusable Bamboo Cotton Swabs
After months of research and testing, we are introducing the first 100% plastic-free cotton swabs! Worldwide 🥰

No matter how big or small you are, with the right attention we can all do something for a better world. So you see with our small sustainable business.
🤔 How did we get there?
The reason to start selling reusable cotton swabs a few months ago was because reusable cotton swabs were not safe in the market at that time. The tips could get left behind in the ears. We then put our focus on selling safe swabs.

Still, we felt there should be a better solution for the plastic variety.
💫 The process
When brainstorming to achieve our goal of making reusable cotton swabs without plastic, we quickly arrived at bamboo cotton swabs. We just weren't sure about its durability. Also, we did not know if it was possible to glue silicone to bamboo long-term.

In addition, we wanted to get rid of the self-closing lid, which is nice to carry around, but inconvenient if you often use cotton swabs and they are in your bathroom. We then requested several samples of bamboo lipstick holders. These were too thin and fell over quickly. And a landscape holder, but this one proved awkward to use.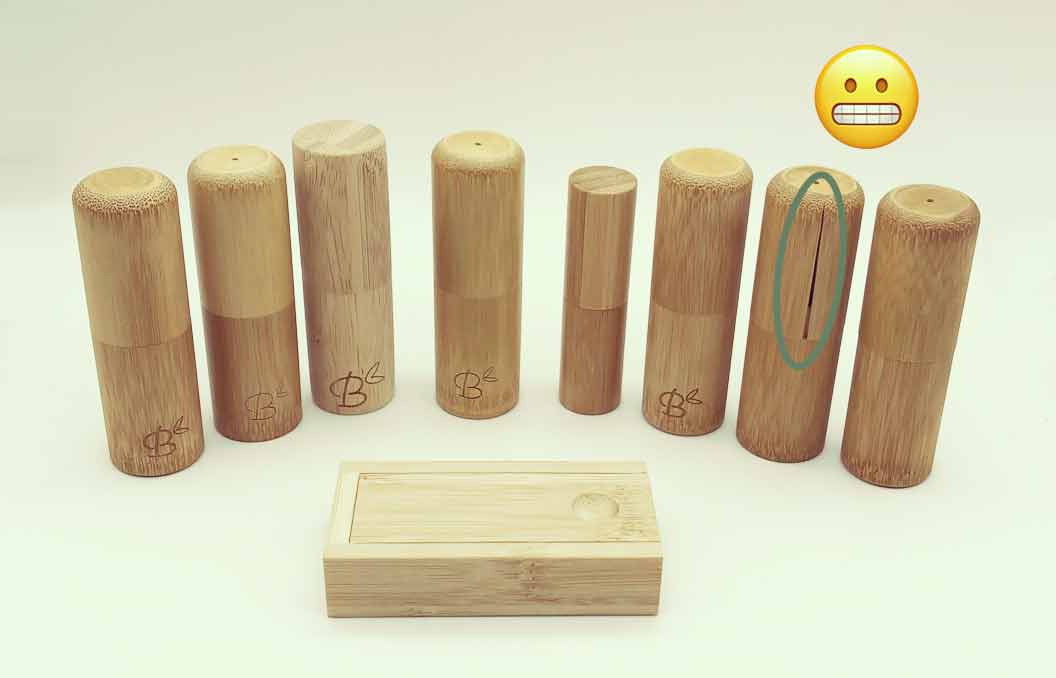 Different holders
Eventually we decided on a tube with a diameter of 2.8cm. Wider than a lipstick holder, for better stability, but small enough to deliver through the mailbox. The bamboo holder is also finished with a varnish, so it will not crack. The inside has a smooth finish, safer for the cotton swabs, and it allows drips to drain better into the hole in the lid and base.

At the same time, we have tested with our manufacturer the cotton swabs for durability, durable bonding, and that the quality and consistency are at the same level as our plastic variant.
In conclusion
All this together means that you can now use reusable cotton buds without plastic. Bamboo grows very fast, needs little water to grow, and is durable. So perfect to use this for our reusable cotton buds 💚.

Do you also want to throw away fewer or no more cotton swabs? Buy our plastic-free reusable cotton swabs here.

Cotton swabs are the most commonly found product on beaches. Because of the plastic in the stick, cotton swabs contribute a large portion of microplastics. Animals unknowingly eat this with all its consequences. It is therefore certainly not insignificant to reduce this because it is "only" a cotton swab. Together we can make a difference 🙌.