The original and well-known bamboo holder is now also for sale separately, with the highest level of finishing in the market. Beautiful bamboo holder for storing your washable cotton pads. With extra large opening for easy grabbing of your reusable cotton pads.

✔ Improved version, suitable for humid areas
✔ 100% Bamboo
✔ Beautiful in your bathroom
✔ With lid
✔ Extra high, so you can always store more cotton pads later

Renewed version
Our revamped bamboo holder has undergone a high-quality finishing process whereby it is now suitable for damp rooms. Other bamboo holders are often natural and only suitable for a dry room. In addition, they look even more beautiful in your bathroom and the color better matches our bamboo cotton pad holder.

How many cotton pads can I store in it?
20 of 2-ply, 18 3-ply, and 16 4-ply versions. Read our blog post if you don't know how many layers to choose.
With extra-large notch
After several tests of different holders, I had decided on the one with a notch.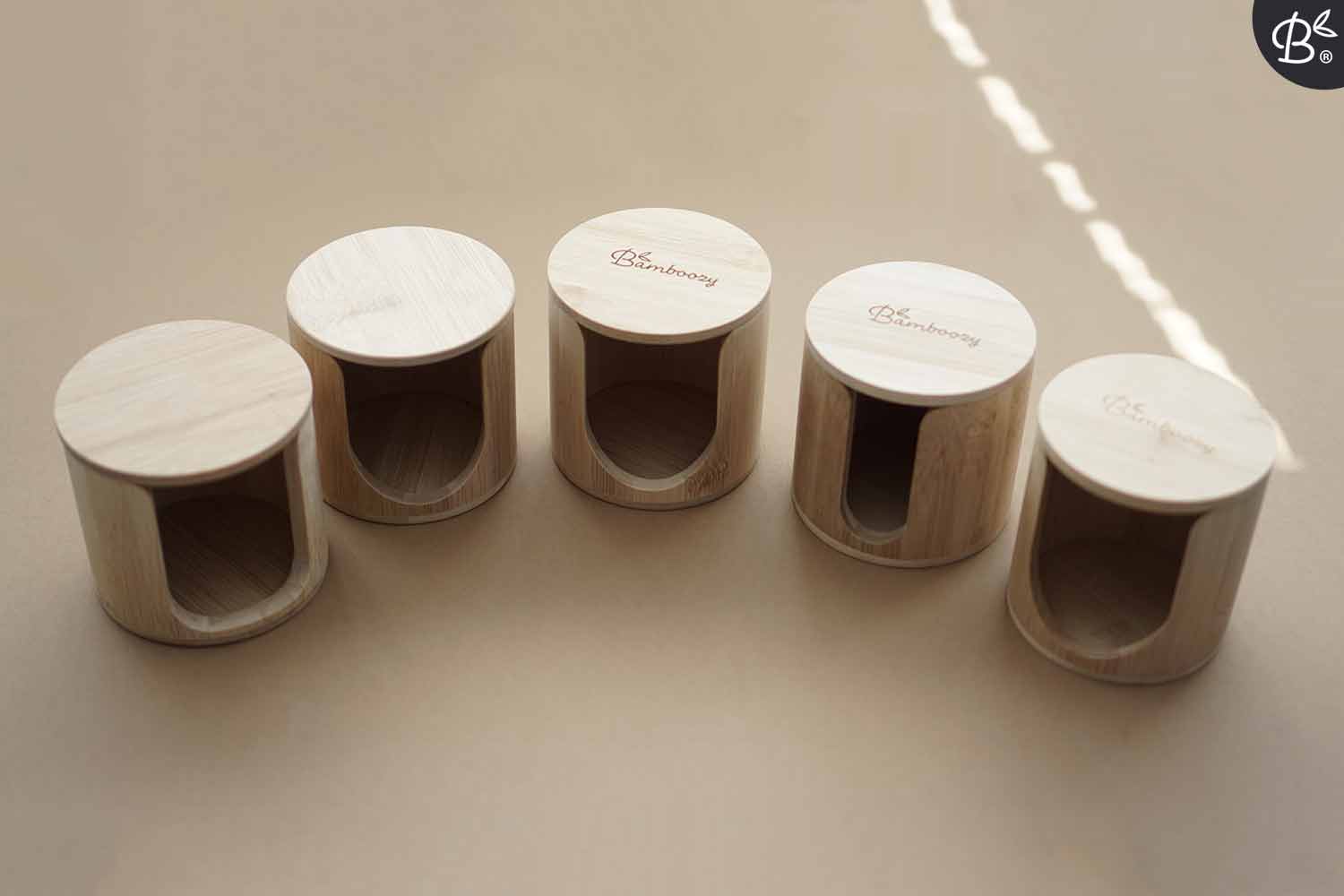 This way I could easily see how much I had left. By default, the opening was 3cm. Since I was too lazy to keep taking the lid off, I kept taking the cotton pads out through the opening.

So I had the opening made extra wide so you can be as lazy as me 🙌.

In the package:
- 1x Bamboo cotton pad holder
Bonnie unpacks our cotton pads with bamboo holder 😍